From its very beginnings SAGOLA has showed marked interest in advances related to care of and respect for the environment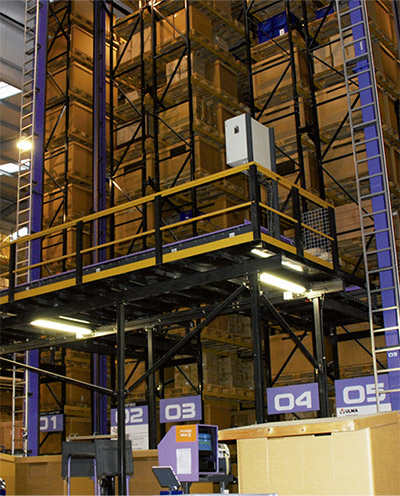 Support for sales networks Our commercial office and training team are amongst the pillars of the SAGOLA BRAND worldwide
The Environment
Since the very first developments regarding VOC emissions to the atmosphere, SAGOLA wanted to be a cutting-edge company by implementing new environmental regulations and systems for its products.
With the inclusion of EPA and HVLP systems, as well as progress made in the field of filtration and others, we believe that we can contribute on a daily basis through new developments in our innovation policy.
Training
Our training team and the entire company believes that there is an important difference between being merely a quality manufacturer and being a manufacturer which develops and trains workgroups for the various sectors in which we are present.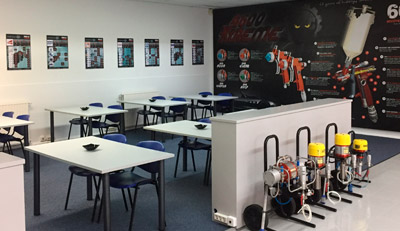 Sales and Marketing
We believe that the products we make always need a solid sales support. Our commercial partners all over the world appreciate our assistance in setting up their sales networks and technical teams.
Thanks to the efforts of both, we embark upon each new financial year resting on a solid base suitable for the construction of a long-term project. Courses are available both at our Vitoria headquarters and on site.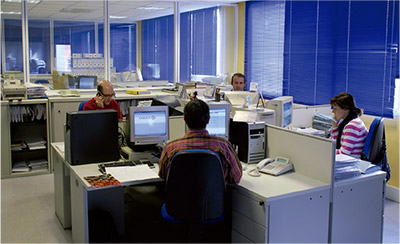 Customer Service
This department is aware that our sales effort requires its support when responding to particular dilemmas, problems or needs related to specific queries we are constantly receiving from all over the world. These are transmitted rapidly to qualified experts who provide immediate data and solutions.